Educational Guardianship Programme
HEBE Education is one of the leading Educational Guardianship providers in Ireland.
We provide a full Boarding School Guardianship Programme for International Students attending school in Ireland. We offer a premium, personal service – and our number one priority is your child's welfare and safety during their time attending Boarding School in Ireland.
You can find out more about our safeguarding measures here: Children First.
If required, we can provide a suitable host family with whom your son/ daughter will stay with during exeat weekends and school holidays. Students are carefully matched to a family with a child/children of similar age and interests. You will be introduced to your child's host family online prior to hosting.
Our Boarding School Guardianship includes:
School Placement
Provision of a suitable Host Family
24/7 Emergency Support
Airport Transfers
Ongoing support to the student via phone and personal visits
Purchase of school books, uniform etc.
Attendance at parent-teacher meetings
Use of our online platform
Central to all our Boarding School Guardianship programmes in Ireland is our host family network. We have over 600 friendly and caring Host Families, who will provide our students with a home form home for the duration of their stay. You can find out more about our host families here: Host Family Experience.
At your childs guardian we take great care in finding the most suitable host family, with children of a similar age and interests.
All our host families are police vetted and personally vetted by us.
Information when you need it -myHEBE™
Our online platform complements our guardianship service and offers an easy, secure way to share all key information relating to your child's trip, eg: host family contact details, flight details, school reports etc. in a secure platform.
Some of the Schools we work with
---
The Kings Hostpital School
Palmerstown, Dublin
Boarding & Day School
Co-educational
700 Students
Church of Ireland
www.kingshospital.ie
---
Whitechurch, Dublin 16
Boarding & Day School
Co-educational
350 Students
Church of Ireland
www.stcolumbas.ie
---
Cistercian College
Roscrea, Co Tippeary
Boarding & Day School
230 Boys
Roman Catholic
www.ccr.ie
---
Kells, Co Meath
Irelands only Prep School
Boarding (age 9-13) & Day School
Co-educational
120 Students
Non-Denominational
www.headfortschool.com
---
Waterford
Boarding & Day School
Co-educational
400 Students
Multidemonitional/Quaker
www.newtownschool.ie
---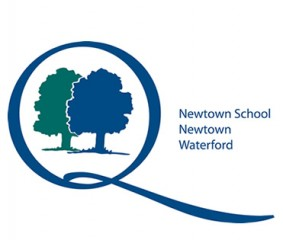 ---
---
North Circular Road, Limerick
Boarding & Day School
Co-educational
550 Students
Church of Ireland
Offers International Baccalaureate Programme
www.villiers-school.com
---
---
---
---
North Circular Road, Limerick
Boarding & Day School
Co-educational
550 Students
Church of Ireland
Offers International Baccalaureate Programme
www.villiers-school.com
---
---
---
---
North Circular Road, Limerick
Boarding & Day School
Co-educational
550 Students
Church of Ireland
Offers International Baccalaureate Programme
www.villiers-school.com
---